Ordering School Supplies for 2017-2018 School Year
MBS Home and School is pleased to offer you the opportunity to purchase
pre-packaged school supplies for the 2017-2018 school year. Supply bags containing the supplies will be delivered directly to the student's classroom prior to the first day of school. Contact Paper rolls (grades 1-8) will also be delivered with supplies to the classroom if ordered.
Please
read
the information below carefully
To place an order, fill out form (located below) and return with check or money order to the school office by
FRIDAY, May 19th
.
NO LATE ORDERS WILL BE ACCEPTED.
Checks should be made payable to MBS Home and School Association. Do not send cash
We are in need of volunteers to help sort supplies and deliver them to the
classrooms over the summer. If you would like to earn service hours over the
summer, or know any middle school or high school students who would,
please send your contact information to Sarah Rico at
srico304@gmail.com
.
Sarah will be in touch when the sorting, bagging, and delivery dates have been set.
MBS H&S School Supplies Committee
Rebecca Miller
rmiller@mbsbr.org
Trisha Bailey
trishad@cajunusa.com
Sarah Rico
srico304@gmail.com
Powered by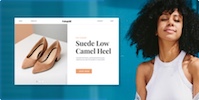 Create your own unique website with customizable templates.